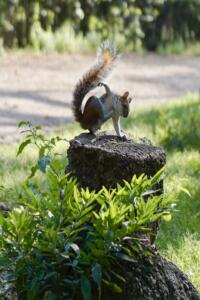 You and yours are looking for the best parks near Eureka Springs. Here are some recommended, pristine to semi-pristine, woodlands or pasture lands, that are set apart for your aesthetic enjoyment, recreation, and relaxation. These destinations are located within a ½ hour drive from your Eureka Springs Cabin.
Parks near Eureka Springs
The City of Eureka Springs is a park in and of itself. Whether you are looking for revelry or quiet, you have options. Head towards the music and festivities of Basin Springs Park. Alternately, grab a city trails guide and get away from the crowds while exploring the hidden pathways and passages.
Lake Leatherwood City Park is a 1600-acre lake valley wonderland! Once again, you have a myriad of options for your pleasures. Hike the shoreline or take trails up into the hills. Paddle or fish the spring-fed waters. This spot is also known as a phenomenal mountain biking destination , with world class trails and gravity runs. Tip? The east side of the lake is quietest, and subsequently is your best bet to see wildlife.
Withrow Springs State Park is another gem tucked away in these hills. Hike on a bluff line 100 feet above War Eagle Creek or dip your toes in the natural springs flowing through the park. Besides the wonderment of the natural setting, this spot also has a playground, basketball and tennis courts, and a nice swimming pool.
Arkansas' largest park, Hobbs State Park-Conservation Area offers the outdoors to you from a range of perspectives! Besides preservation of the 12,000 acres of untainted hills and streams, this park has many more purposes. The 17,000 square foot Visitor's Center contains exhibits and space dedicated to the understanding of park animals and ecosystems. In addition, there are year-round presentations and gatherings that explore the history and lives of the inhabitants of the land, past and present. Hobbs is a true Arkansas treasure!