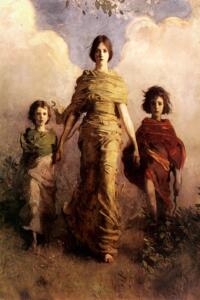 Along with your days exploring this Funky Victorian Village in the Ozarks, you also seek the "bests" of the region. Take in the morning sights and sounds from your cabin porch, then take an excursion. This day trip from Eureka Springs, AR is highly recommended.
Day Trip from Eureka Springs, AR: #1-Crystal Bridges Museum
The day goes from the sublime in nature to the sublimity of world class art! This attraction is closed on Tuesdays. Otherwise, set your travel planner to Crystal Bridges American Art Museum in Bentonville, AR. The drive is just 1 hour. The hours of inspiration are many.
Cost? The vast Permanent Collection is free to the public. Thousands of paintings, sculptures, photographs, and even sound creations are displayed within the monumental space. In addition, the outdoor Art Walk Trails are free to explore. Some traveling collections, or special exhibits, require additional fees.
Local Tip? Add some leisurely, or vigorous, personal locomotion to your day. Bentonville is a premier pedaling destination. Pedestrian bike trails, and thrilling mountain hills runs, connect the museum trails to the city's center and beyond. As a result, you have good options to rent bikes  in town and your bike shop assists with route planning. This option gives you flexibility to access the museum grounds, local trails, and the MYRIAD OF CULINARY OPTIONS at any time of your day.
Family Trip? Adjacent to Crystal Bridges is the Scott Family Amazeum. This place is a jungle gym for the mind. The young, and young at heart, play and imagine the best futures for humanity. As a result,physics, chemistry, the arts, and recess are all the same subject at the Amazeum!
More Day Trip Recommendations are coming. For now, enjoy your days!